Writing You Have My Heart
You Have My Heart began with an illustration by Robin Cowcher at the bottom of an email – this illustration.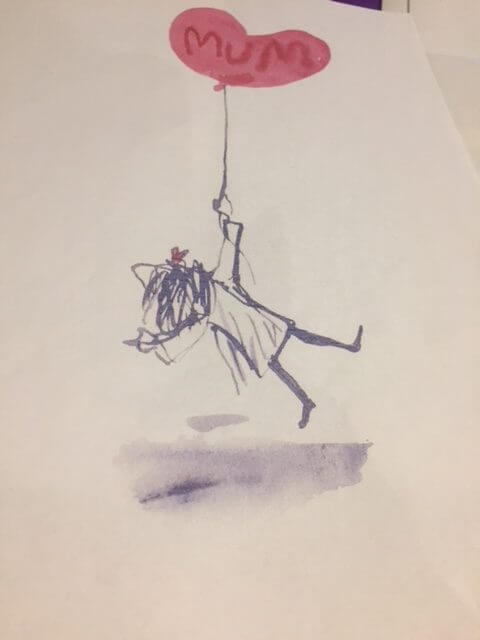 Some time during the period of creating Little Dog and the Christmas Wish, Robin Cowcher sent me an email which included, at the bottom, this drawing of a little girl holding tight to a piece of string, attached to a heart.
I immediately called her Whimsical Girl and she inspired me to scribble down some words.
As I worked I realised I was writing the way whimsical girl was feeling – her emotions.
I referred to what Professor W. Gerrod Parrott describes as the six primary emotions – Happiness/joy, sadness, fear, anger, surprise and love.
While I was writing I saw the illustrations very clearly in my head of whimsical girl jumping, dancing, twirling, spinning with a balloon, through clouds or a rainbow, but as most of you know, I cannot draw to save my life.
I saw the book and described it to Karen Tayleur, as one of those smaller books that adults pick up on a bookshop counter – often on their way out and could be for their mother, friend, girlfriend to boyfriend (or reverse) or just to let someone
know you love and care for them.
Thankfully Karen Tayleur, then Editorial Manager at The Five Mile Press agreed.
So I want to thank Robin for attaching Whimsical girl to that email and for her gorgeous illustrations and Karen and The Five Mile Press for publishing it.
You Have My Heart was launched by fellow author and friend Gabrielle Wang, at My Bookshop by Corrie Perkin on April 10, 2016.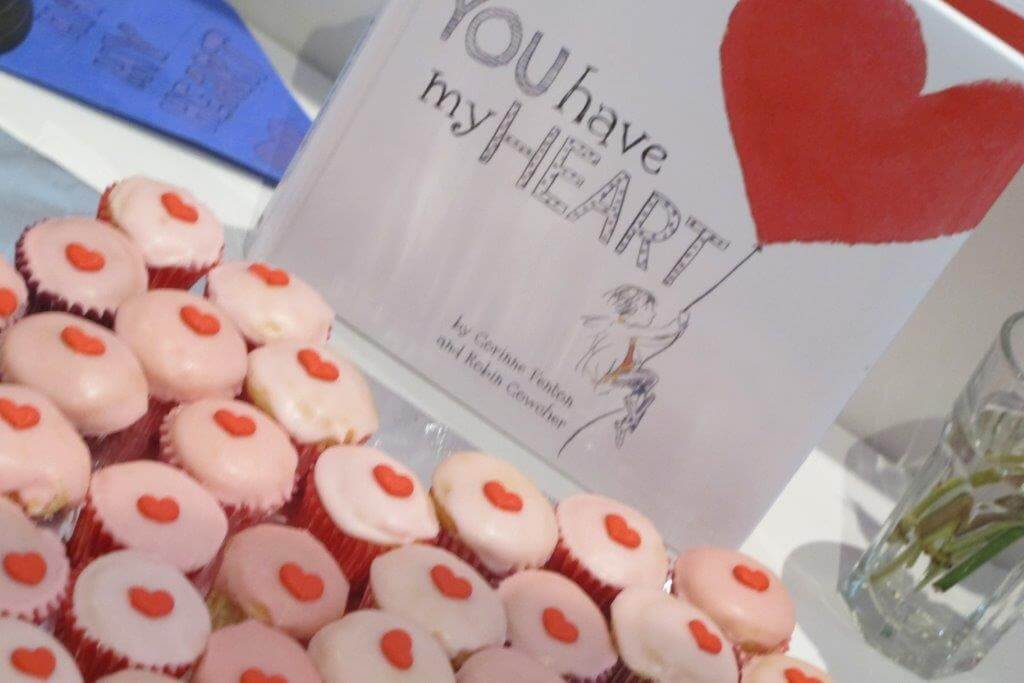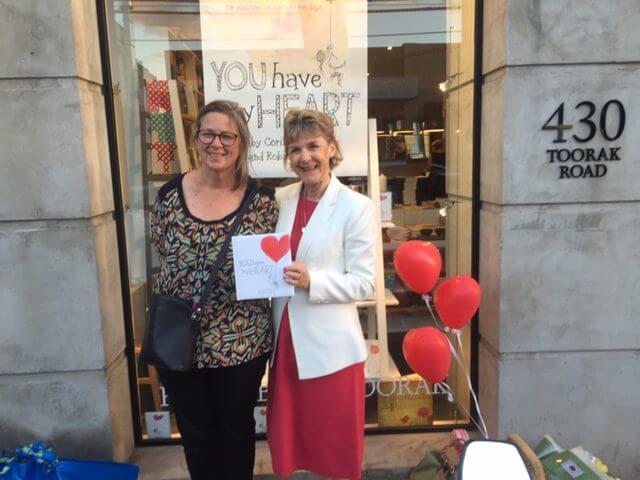 The reviews describe the book much better than I can, so here are a few.
You Have My Heart celebrates the strength that love can provide through the highs and lows of everyday life. The Little Reading Room 
The duo behind Little Dog and the Christmas Wish (which inspired the 2015 Myer Christmas windows), author Corinne Fenton and illustrator Robin Cowcher, have dedicated their second book to their mums (hint: Mother's Day gift, anyone?). It's a little beauty.
Based on W.Gerrod Parrott's study of emotions, the book celebrates how love can transcend the highs and lows of daily life. Weekly Review 
"The tripping lines of words will be a treat to read aloud to a child or class, and will encourage children to read it for themselves… This is a book to read and reread… Originally conceived as a Mother's Day message, the book has much wider appeal, showing children that they are not alone in times of need. The illustrations with limited colour complement the words beautifully, using line drawings, greys and red to show the six different emotions felt by the girl, and using a red balloon to reflect the way the child is feeling." — Fran Knight, Boomerang Books
Note: You Have My Heart is now part of the Hardie Grant Egmont list, passionate advocates for children's books.