Subbie and his mate – a book tour, a special school visit, book-signings and bookshops and events
It's been a big couple of weeks with the release of Subbie and his mate on March 1 and it's so exciting introducing this book about such a special pair. Graham once said, 'Animals will give back what you give them. If you look after them they will look after you.' Graham and Subbie are the best example of this.
Here are some photos: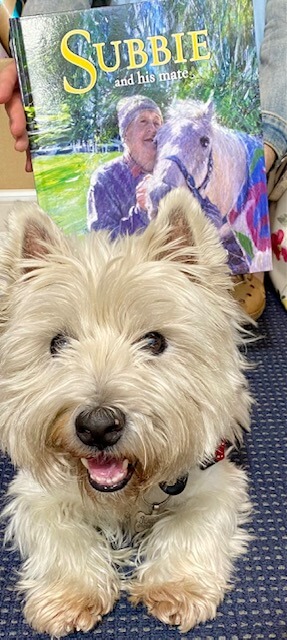 Harry at Collins Booksellers, Croydon loved seeing Subbie and his mate.
It was lovely visiting Squishy Minnie Bookstore in Kyneton.
  and also Aesop's Attic, in Kyneton.
And what a delight it was to spend hours at Bridgewater Primary School with students and staff and the Bendigo/Marong MARC Van. Thanks to the Children's Book Council of Victoria for organising and Sue from the MARC van.
I dropped into Dymocks Bendigo to sign some books
and signed a pile of books at Stoneman's in Castlemaine
Before driving on to Collins Booksellers, Ballarat on Lydiard for a wonderful signing event.
A terrific celebration of Subbie and his mate followed on Saturday at Dromkeen.
and on the way home I called into The Little Bookroom to sign some more copies of Subbie and his mate.
Thank you everyone for making this time so special.
Corinne