Showcasing Children's Illustrator, Author and friend, Anna Pignataro
I was thinking how lucky I am to have so many talented, creative friends to write about in my blog posts. There is no pattern to these showcasing posts and absolutely no planning. I seem to pick up a book, or read a post and that's the creator/friend I choose to write about that week. For me, it's a lovely thing to be doing.
So, I am now trying to remember where Anna and I met – I do know that our husbands had a wonderful time together at a Children's Charity Network Award Dinner, several years ago, but that was absolutely not the first time we met. Perhaps it was through SCBWI or at a CBC Conference – I'll have to see if her memory is better than mine!
Today it was announced that A Thousand Kisses from Mummy, written and illustrated by Anna and published by Scholastic was shortlisted in the Speech Pathology Australia Book of the Year Awards 2021.
Congratulations Anna!
This week I borrowed from our local library (they had four copies) Anna's recently published book For You which she has both written and illustrated and is published by Scholastic Press. It's touching and beautiful and she's dedicated it to her daughter, Isabella, which makes it even more special.
I had the privilege of sharing it with my baby grandson over the weekend and we were both lost in the wonderful words and stunningly gentle illustrations.
Of course Anna has an enormous publishing list behind her, more than 60 books published both here in Australia and internationally and the best place to see these is on her website, which is a visual and book information delight. Her award list is longer than both my arms.
This is how it begins:
Treat yourself and have a wander through her website. Like her books, it's beautiful.
She has three more wonderful books out for 2021, so watch out for them:
"Seal Child"  written by Robert Vescio published by New Frontier Publishing 2021
"Grandpa Loves You"  published by Scholastic Press 2021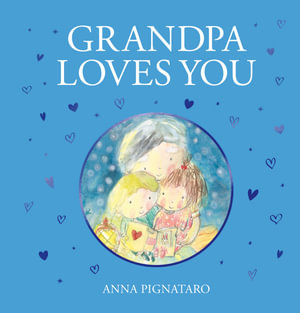 "Florence and Fox"  written by Zanni Louise published by Walker Books 2021