Lionel and Me – Winner Sun Project: Shadow Judging Award for the Early Childhood Section of the CBCA Book of the Year Awards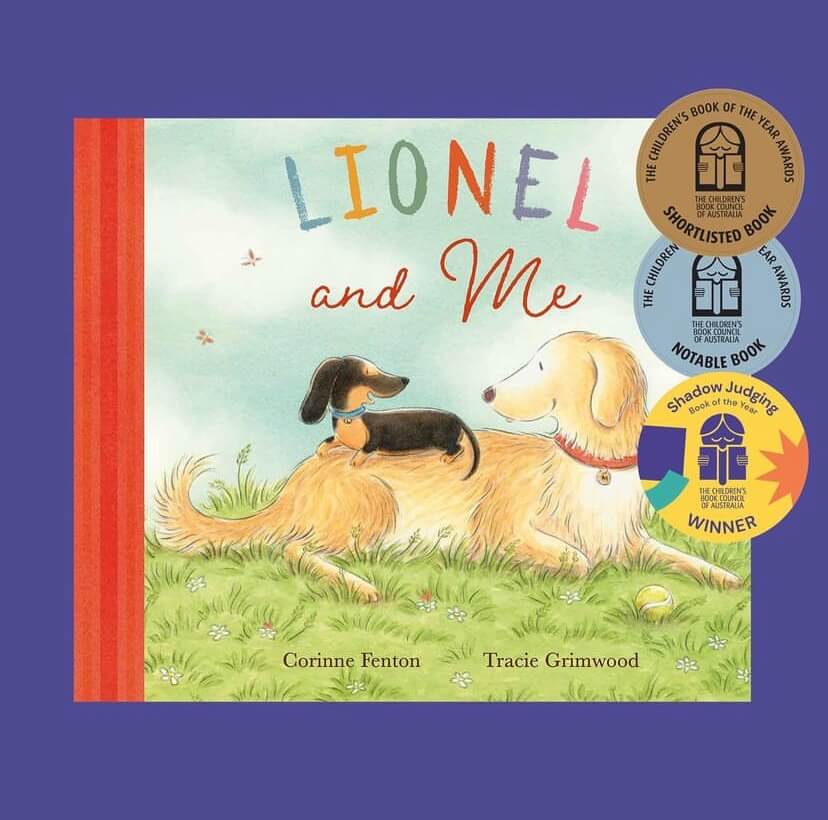 I'm afraid, this news is fairly old now, as I've been very tardy with my blog posts, but back on 25th August, during Children's Book Week, it was announced that Lionel and Me was judged the Winner in the Sun Project: Shadow Judging Awards (the awards judged by the students) in the Early Childhood Section of the Children's Book Council Book of the Year Awards. The publisher, New Frontier Publishing, illustrator Tracie Grimwood and myself, were all absolutely over the moon.
Life has been fairly busy since then with lots of school bookings, bookshop and library visits and it's been such fun speaking to children from 3 to 8 year olds.
Maverick and Lionel have both taken it all in their stride and to that point, out on a recent walk they heard a little girl say as she passed, 'They look exactly like those two dogs in that book!' Not wanting to cause a fuss, Maverick and Lionel walked on as if they hadn't heard the comment . . . more proof of how they both take celebrity status in their stride.
And just to mention another cute happening – my 3 year old grandson, who was cuddled up on the floor with both dogs telling them bedtime stories, was trying to recite 'Lionel and Me.' (And I didn't think he even liked the book!)
It has been a wonderful journey, shared by the whole family and one of those 'surprise' books which just took off and is also selling in the UK and USA.
State Library of Victoria – August 19, 2023.