Lionel and Me Launch is only three sleeps away at Collins Booksellers Croydon – 11.00 a.m. Saturday 26 November
The Lionel and Me launch is only three sleeps away so Maverick and Lionel are resting up. They want to have plenty of energy to play with a host of new four-legged friends – golden retrievers, miniature dachshunds, west highland terriers, chocolate brown labs . . . all breeds.
Harry, the bookshop dog at Collins Croydon has been brushing up on his reading too, as have Maverick and Lionel,
but reading about yourself is tiring, so it's always good to relax afterwards . . .
and grab that glimpse of sunshine when it comes. Weather-wise, Saturday is looking great – 27 degrees!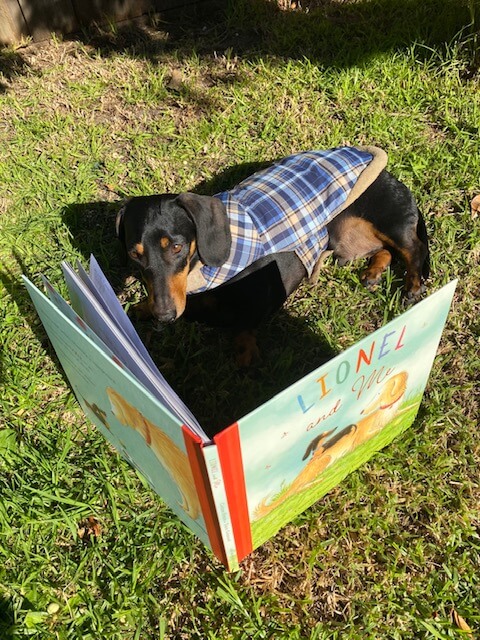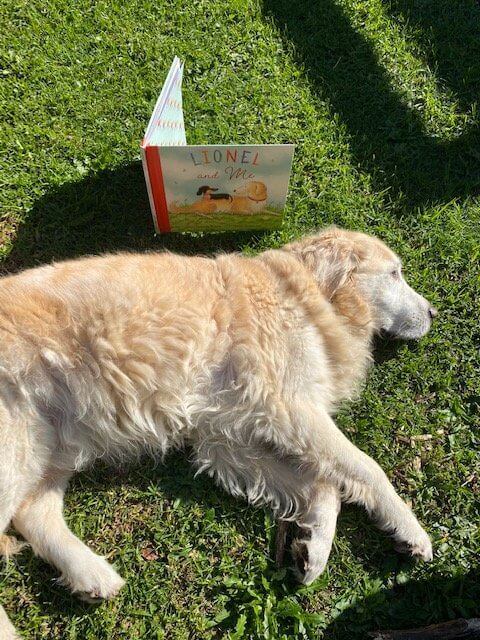 All the details of the launch below. Following the launch Father Christmas will be arriving in Main Street and there will be all sorts of wonderful Christmas activities.