Creating in Coronavirus time
As creators of books for children, my friends, colleagues and myself have been doing our best to support bookshops, make our books visible out there and backing it up with readings, interviews and book talks.
This is however, dependent on how comfortable and confident we are with technology and how we feel about being in front of a camera, of any kind.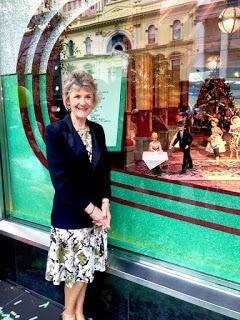 Over the years I've had my fair share of radio and tv interviews and I've always said it is just a matter of practice. If you are doing radio interviews regularly they become part of what you do, the same with talks, presentations and workshops to schools and to adult groups.
So a few weeks ago I sat down with my iphone and recorded myself talking about and reading some of my books. At first I was nervous and terrified but after a couple of false starts, I actually enjoyed the experience of recording. Watching it back is not my favourite thing to do and I'm guessing that's the case for many other creators who would prefer to be behind the scenes.
I suppose for me it is doing what I feel comfortable in doing. An amusing anecdote which happened at my very first book launch – fourteen years ago, went something like this:
Melbourne Museum – 400 people. Queenie One Elephant's Story
As I returned from the ladies I spied a large fluffy microphone, followed by a big black camera sailing into the room.
'What's that?' I said to Black Dog Books Publisher, Maryann Ballantyne.
'I didn't want to make you nervous, Corinne, but I think it's the Channel 9 News.'
At that moment I remember thinking that I had two choices – the first and favoured – roll up into a small ball and hide in the corner or second, pull my prepared speech from my pocket and get on with it.
I still think that was one of the most challenging, but also most exciting moments of my writing career and I did survive!