British Bookshops I visited in October – Scruffle-Nut and A Cat Called Trim
Scruffle-Nut and A Cat Called Trim
On my recent trip to the UK to launch Scruffle-Nut and to promote A Cat Called Trim I visited many bookshops. Not all of them were appointments or book-signings, some I just walked into and introduced myself. With perhaps only one exception, I was always welcomed, as were my books.
Next week my blog post will be about the other booky things I did while I was away. All of it was fun.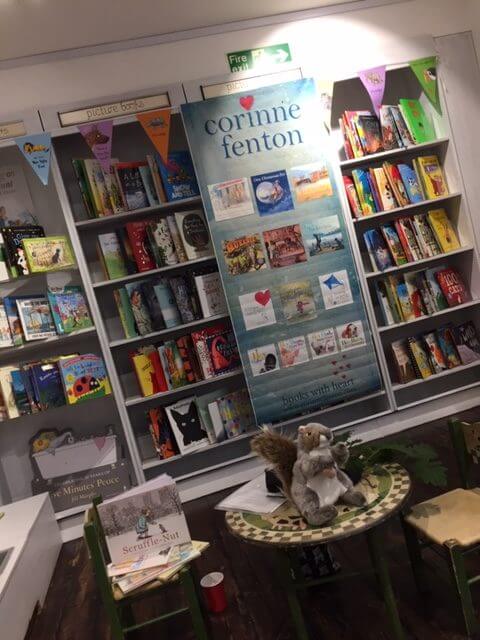 Nomad Books – Fulham Road, London – Book Launch for Scruffle-Nut with New Frontier Publishing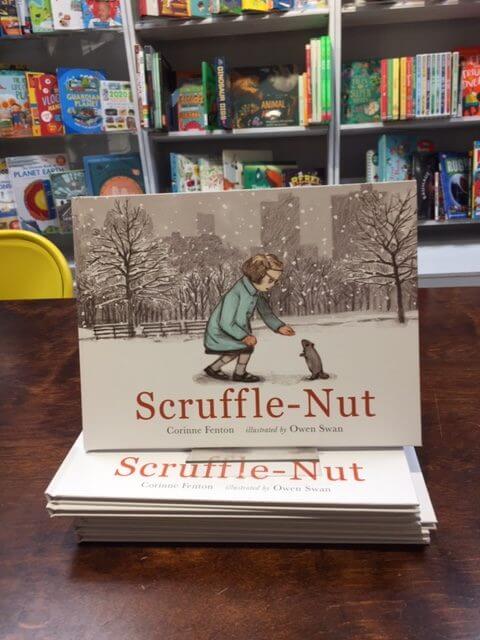 Lots of chocolate squirrels and oak leaves and lots of books
Daunt Books, Cheapside, London
Hatchards, Piccadilly, London                              Madhatter Bookshop, Burford, The Cotswolds.
Waterstones Stratford-Upon-Avon                    WH Smith Stratford-Upon-Avon
Blandford Books, Broadway, The Cotswolds.    The Book Lounge, Kirkby Lonsdale, Cumbria.
Waterstones, Edinburgh, Scotland.                      Golden Hare Books, Edinburgh, Scotland
White Rose Book Cafe, Thirsk, North Yorkshire, England
WH Smith, Shepherd's Bush, Westfield, London
Daunt Books, Marylebone, London                      Daunt Books, Belsize Park, London
Waterstones, Islington, London                              Foyles, Southbank, London
                                                                   South Kensington Books, London