Last weekend I spent in Sydney talking about Little Dog and the Summer Holiday and One Christmas Eve.
Saturday afternoon I chatted and signed books with Robin Cowcher at The Children's Bookshop in Beecroft hosted by the wonderful Paul MacDonald. I also caught up with Owen Swan, illustrator for My Friend Tertius.
On Sunday I talked about the creation of One Christmas Eve with Marjorie Crosby-Fairall at the Society of Children's Book Writers and Illustrators Christmas gathering at the Woollahra Library in Double Bay.
Marjorie and I discussed the book and it's creation and how it came to be the theme for the Myer Melbourne and Brisbane Christmas Windows in 2016. It is currently on display at Myer in Ballarat and I haven't actually seen it yet!
It was lovely to catch up with so many Sydney creators and old SCBWI mates who I used to work with. A great time was had by all.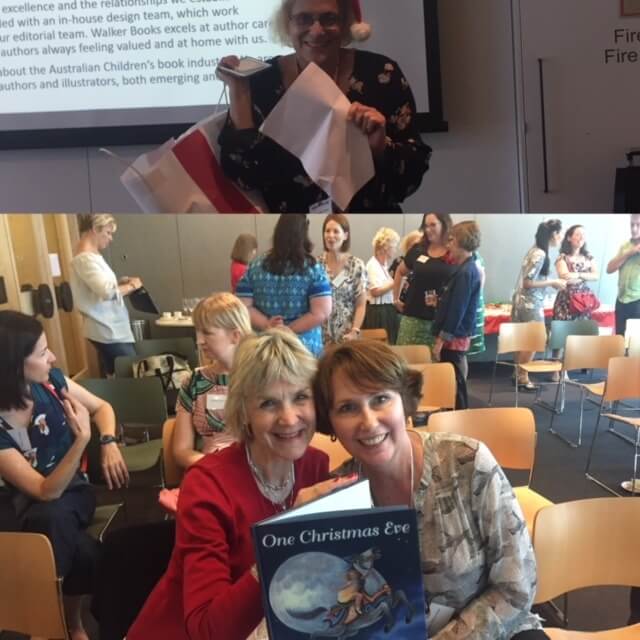 So now it's time to prepare for Christmas. Keep a watch-out for my holiday and Christmas Books.
One Christmas Eve
Little Dog and the Christmas
Little Dog and the Summer Holiday
Hey Baby it's Christmas (in two formats) hard-cover and boxed set